News July 2008

Sydney Royal

In the end we made the complicated post-EI trek to Sydney Royal with three of our four entered horses, electing to leave Manorvale Finale at home.

Due to some rather unfortunate scheduling by the RAS, Manorvale Royal Show's Riding Pony and Arabian Derivative colt classes ended up clashing.

Forced to make a difficult choice, we opted to start him in the Riding Pony ring, where he placed second in the colt 2 years and under.

Thanks to Michael Christie for doing such a lovely job of handling "Earl".

Fortunately Manorvale Diamond Diva was able to compete in both her classes.

"Dixie" repeated her good form from Melbourne Summer Royal by winning the 3 year old Riding Pony filly class.

She also placed third in a huge entry of Arabian Derivative mares 3 years and over, not exceeding 14.2hh, and was the only Riding Pony in the ribbons in this class.

Having not seen a show ring for more than 12 months, Manorvale Keeper was defininately short of a run going in to Sydney.

He found the atmosphere a bit too much in his open 15.15.2, but was more settled in the Lady's Hack, making it through to the final go round.

At Sydney I had the pleasure of being reunited with the Wells Family's lovely 12.2 Wellan Park Just Magic, who I last showed as a yearling filly several years ago!

"Tinks" showed beautifully to be placed 2nd in a strong class of under 12.2 Riding Pony mares.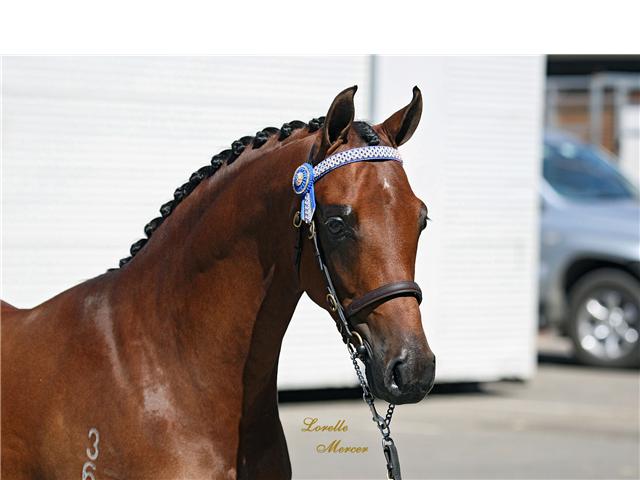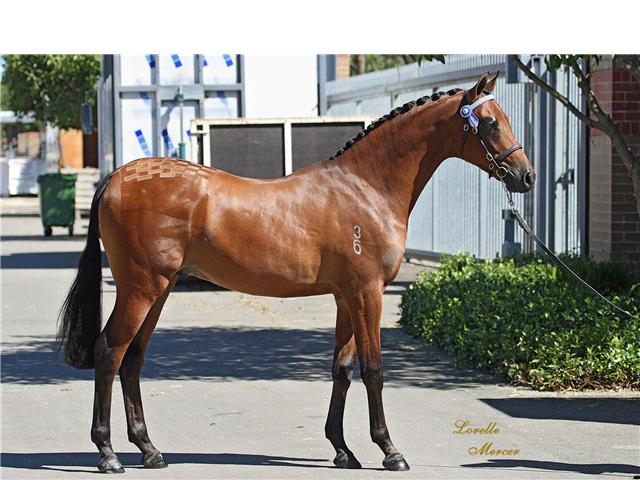 MANORVALE ROYAL SHOW SYDNEY ROYAL '08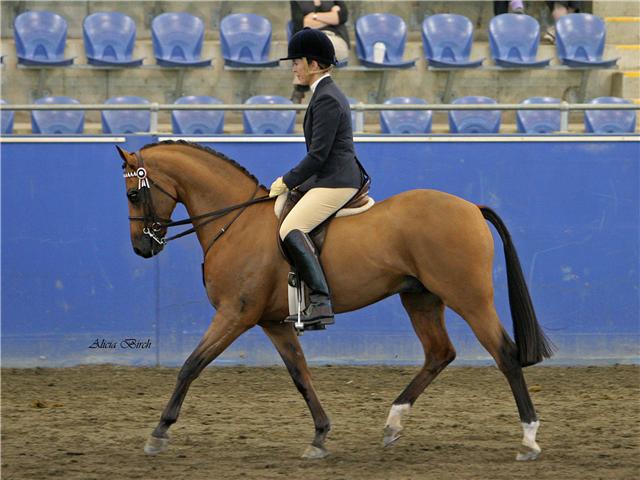 Manorvale took a team out on the Dubbo autumn show circuit for the first time in some years.

A great time was had by all!

Our youngsters aquitted themselves wonderfully, picking up numerous RAS qualifying performances and gaining invaluable ring experience in the process.

With just a handful of rides under her belt, Manorvale Diamond Diva showed the promise of great things to come with her reserve championships at Wellington and Nyngan Shows.

Turning heads when ever he stepped out was Manorvale Lost Boy.

Just before we departed for the Dubbo run, we made a hasty trip to the Beaufort Ag Show in Victoria to satisfy Newcomer Horse of the Year requirements.

There, at his first ever ridden show, Lost Boy took out champion galloway.

This exciting son of our AI sire Rotherwood Peter Pan (UK) then started the Dubbo run with reserve champion galloway at Wellington.

This was followed by champion at Nyngan and reserve at Gilgandra.

It certainly seems like the sky is the limit for this talented new star.

After the shell shock of attending Sydney Royal after a year out of competition, Manorvale Keeper was taken on the Dubbo run to get back into the swing of things.

Keeper bounced back to form with reserve champion hack awards at Wellington and Gilgandra in strong competition.

Thanks must go to riders Heidi Glass and Matt Dunn, who did such a great job leaping from one horse to the next, and Heidi's cousin Oli - baby sitter extraordinaire - who kept us all in fits of laughter thoughout the trip.

STOP PRESS !!

Congratulations to Sally Watkins and David Quayle on their purchase of Manorvale Lost Boy.

Sally and David will show "Little Jack" in partnership with Manorvale.

We are thrilled to have this talented youngster go to such an accomplished home where the most will be made of his considerable potential.

At their first show together Sally and Lost Boy were in the Top 5 of the small galloway class at the SHC Hack Spectacular.

Well done Sal & David and best wishes for the exciting season ahead.

Manorvale Lost Boy and Sally Watkins