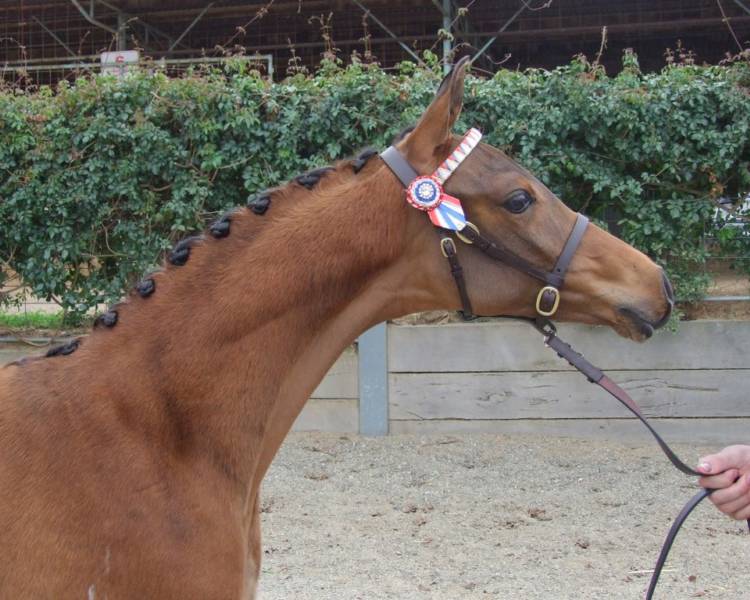 Congratulations to Manorvale Finale's beautiful son, Manorvale Royal Show, on making a winning debut in the showring.

Royal Show (aka "Earl") was awarded champion Riding Pony colt at the well-attended Tatura All Breeds Foal Show.

He was one of three Finale babies at the show.

Our own Manorvale Miss Finland placed 2nd in her Riding Pony class (despite adamantly declining to trot in the scary indoor!).

The Brown family's adorable and diminutive filly, Molbrook Enchanted, placed highly in very strong Part Welsh and Riding Pony classes, despite being one the youngest and tiniest foals at the show.

Congratulations to Jordan Skyring on her wonderful successes with Wynton Storytime, a son of Manorvale County Royal.

Jordan and Wizzer did exceptionally well at Sydney Royal for the following results:

*   3rd Girl Rider out of the 41 entrants

*    2nd Turnout out of the 37 entrants

*    5th in the Novice Galloway class as pony measured up, noting that she was the only child rider competing in this large class.

Wizzer has the typical child-friendly attitude that Manorvale County Royal's progeny are reknown for.

Well done Jordan & Wizzer!

We look forward to hearing more of your achievements this season.

j